For Auld Lang Syne
For Auld Lang Syne
Written By Laura Allen, President of Sales & Marketing, AHC Ventures, Inc on December 30, 2021
---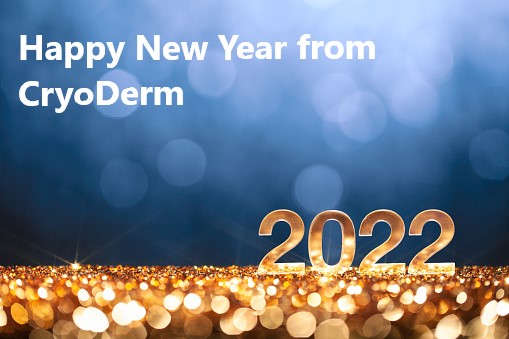 For auld lang syne, my dear
For auld lang syne
We'll take a cup o' kindness yet
For auld lang syne
Auld lang syne means "times long past." Written by Scottish poet Robert Burns in 1788, he based it on an old Scottish folk song. Burns' poem was set to music in 1799.

It seems like times long past when things were "normal," whatever that means. Assuredly, world history is filled with times of plagues and pestilence, wars, riots, recessions and depressions, tragedies, and natural disasters. Although we're sad to hear about these things on the nightly news or read about things that happened before we were born, it doesn't really sink in until it hits us personally. As we have lost friends and family members to this pandemic, had our own lives and our businesses and social lives affected by it, argued or outright split with people over politics and disagreements on vaccinations and mask mandates, we should think on the words written by Burns..."We'll take a cup o' kindness yet..."

Kindess is never out of place. The world needs more of it. Imagine how it would be if everyone we encountered was kind! Imagine how it would be if we were kind to everyone we encountered! We'd have less stress. We could actually consider it a form of self-care to be kind.

Kindess is free. It doesn't cost anything to smile at someone...don't worry if you're masked; genuine smiles are evident in the eyes. It can make someone's day to pay them a compliment. You may not have the money to donate a big amount to charity, but most of us could afford to hand a homeless person a cup of coffee or a sandwich, or even just acknowledge them by saying hello instead of acting as if they're non-existent. Random acts of kindness could be as simple as calling someone you haven't spoken to in a long time just to see if they're okay, or bringing a meal to a sick neighbor, shoveling snow or mowing the grass for an elder who isn't able, or speaking a kind and encouraging word to someone who looks down or stressed.

As the New Year rolls in, we can't know what 2022 holds. We can do our part to slow the spread of the pandemic, but we can't control what others do. We can stop arguing with people on social media because they feel differently than we do. We can be kind to retail workers and restaurant servers and overwhelmed health care workers.

We can't control the economy or slow deliveries or shortages in the grocery store. We can remember, when we're on a customer service phone call with a person across the world that is hard for us to understand, that they are doing their job and trying to support their own family (one I personally struggle with). The fact is, many American companies have outsourced jobs to other countries because they can massively blow up their profit margin by doing so. A customer service phone rep in the US for one of the biggest companies in the world makes an average of 22.92 per hour. The same job, outsourced to India, costs the company less than $225.00 per month. We can be kind. I'm going to try to be a lot better about that this year.

When you call CryoDerm, our customer service is not on the other side of the world. They are in our office in Margate, FL. Our products have always been and still are manufactured in the US, which we're proud of. We appreciate our employees and all the people involved in our manufacturing and delivery processes. We appreciate our customers, many of whom have been with us since our company began 22 years ago, and who have been kind enough to recommend our products to others.

We wish you a safe, happy, healthy, and prosperous New Year. May 2022 be kind to you.

Posted In: Stress Management General Self-Care COVID