Living Better with Chronic Pain
Living Better with Chronic Pain
Written By Laura Allen, President of Sales & Marketing, AHC Ventures, Inc on October 28, 2021
---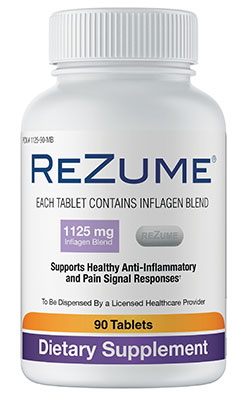 Most of us have had a minor--or maybe not so minor--injury from time to time. A sprained ankle, or even a broken bone. Given treatment and a little time, those are usually better in a short amount of time. But there are millions of people who live with chronic pain. Chronic pain is defined as constant or intermittent pain lasting longer than three months. It can be due to injury, tension, or conditions such as arthritis or bursitis. Pain relief has been our number one concern now for over 20 years. We believe we have an edge on other pain relievers.
Our products are plant-based. Backed by research. Manufactured under sterile conditions. Constantly subjected to quality control testing. Gluten-free. Cruelty-free. Free of parabens and free of dyes.
And they're manufactured in America. We could get our products made more cheaply by going overseas, but that's not the way we roll.

We are a family-owned business, with no board of directors breathing down our neck telling us how to cut costs by cutting quality. We simply will never do that. We are only interested in making the best products we can, under the best circumstances we can, for the best value we can provide.
There's quite a difference between our products and others. CryoDerm is made with twice as much menthol as our competitors, for faster-acting and longer-lasting relief. For those who live with chronic pain, that's a big deal...you don't want constant interruptions of your day to apply more. CryoDerm's relief lasts for hours. And it's available in small sizes, including individual packets, so you can take some wherever you go. We also have larger sizes available for home or clinic use.
Doctors, PTs, massage therapists, and other healthcare providers use and recommend our products because they WORK. Don't take our word for it! Try some. We think you'll be pleased with the results. The public can order off our sister website at www.painreliefcream.com. You find all our Cold and Heat Therapy products there.

Another thing that helps sufferers of chronic pain is our plant-based supplement, Rezume. Rezume's ingredients include Inflagen Blend. Inflagen Blend Contains Natural Plant Extracts of: White Willow Bark Extract, Andrographics Paniculata Extract (ParActin®), Turmeric Root, MSM, Yucca Root, ILEX Paraguarineses (Yerba Mate Leaf), Boswellia, Devil's Claw Root Extract, Ulva Lactuca, Naringin and Hyaluronic Acid. It's a great supplement for helping to keep chronic pain under control by supporting healthy anti-inflammatory and pain signal responses. Using our topicals along with Rezume is your best best for feeling better without using narcotics, NSAIDS, or other medicines with potential side effects. It's available without a prescription.
Manage your pain; don't let it manage you!
Do activities that you're able to do and enjoy...walking, stretching, even chair yoga. When it comes to exercise, there is something for everybody that costs nothing and has great benefits. Get into a regular regimen of exercise, applying CryoDerm, and taking Rezume. Your body will thank you for it!

Posted In: Pain Management Ingredients General