Spotlight on CryoDerm Education Partner Linda Hoppe and Seminars for Health
Spotlight on CryoDerm Education Partner Linda Hoppe and Seminars for Health
Written By Laura Allen, President of Sales & Marketing, AHC Ventures, Inc on June 22, 2021
---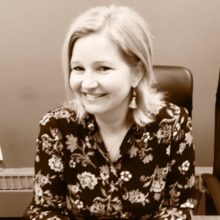 Linda Hoppe, BKin, TRP, MT
CryoDerm is very fortunate to have Linda Hoppe and her organization, Seminars for Health, as our Education Partner in Canada. Linda Hoppe is the proud owner, CEO, and co-founder of Seminars for Health Inc, the Western Canada leader in Massage Therapy Advanced Education offered in both in-class and online formats.
Linda has utilized her 30+ years of experience treating, instructing, curriculum design, and course development to acquire the best faculty to develop courses exclusive to Seminars for Health. As a Lead Instructor, she taught Musculoskeletal Anatomy, Gross Anatomy, Deep Tissue Massage, Arthrology, Advanced Massage Techniques, Treatment, Clinical Internship, and Kinetic Massage. Linda has an innate gift for instruction and develops courses that are comprehensive and challenging, yet achievable. Her course delivery is clear, confident, and caring.
Linda is the creator of SFH Orthopedic Massage, SFH Kinetic Massage, and SFH Assisted Stretching Online Certification programs. Linda's published and created Dynamic Muscle Base, Kinetic Method principles and SFH Orthopedic Massage Handbook. Linda's passion for elevating the profession of massage therapy is evident through her creation and offering of high-quality continuing education courses. Linda was proudly inducted into the Hall of Fame in 2020 at the World Massage Festival.
Linda is an active member of the Mount Royal University Massage Advisory Committee and has extensive international clinical experience. She had the chance to practice using the many languages she enjoys speaking, working in Spain, Quebec, and Alberta. She holds a degree in Kinesiology from the University of Calgary, a three-year diploma as a Physiotherapy Technician from CEGEP F.X Garneau, Quebec, and is a Massage Therapy graduate from Mount Royal University.

Massage therapists can find Linda's online classes at https://www.seminarsforhealthonline.com

Posted In: Education