Caring for Caregivers
Caring for Caregivers
Written By Laura Allen, President of Sales & Marketing, AHC Ventures, Inc on February 19, 2021
---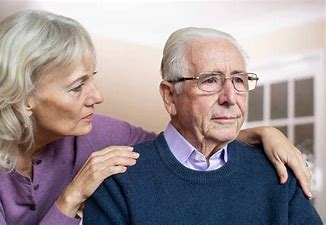 We're not going to talk about CryoDerm in our blog today...Today, February 19, is National Caregivers Day. While we certainly think of medical professionals as caregivers, there is another definition: A caregiver is a paid or unpaid member of a person's social network who helps them with activities of daily living. Since they have no specific professional training, they are often described as informal caregivers. Caregivers most commonly assist with impairments related to old age, disability, a disease, or a mental disorder.
Caregivers are often family members. I've been one. Maybe you've been one. Maybe you know someone who is. Or someone who actually needs a caregiver but who is doing without.

It's a stressful job. Especially when the caregiver is a family member, there are not only the physical tasks to take care of; there is also the stress of knowing that your family member is declining and in need, and the fear that the day will come when you can no longer meet that need and must make the decision to send your family member to a nursing home or assisted living facility. No one looks forward to that day.

Caregiving for anyone in illness and decline is also a sad job, especially when the person you are caring for is suffering from dementia. It is hard to imaging a more cruel fate that losing your mind, but in the US, it happens to one our of every ten males and one out of every six women over the age of 55. At any given time, there are about 5 million people living with dementia in the US.

If you are the caregiver, you are all too aware of the responsibilities you are bearing. If you know someone who is a caregiver, we urge you, on this day and every day, to do something to help. People sometimes have good intentions, but they just don't know what it is they can do to make a difference. Here are some suggestions on how to show a caregiver you care:

Cook a meal for them and deliver it, or give them a gift certificate for a restaurant (in this time of COVID-19, better to give one that offers take-out).

Offer to do cleaning or laundry, or gift them with a maid for a day.
Offer to do their shopping or run errands.
Offer to take over caregiving duties for a day, or even a few hours. Caregivers usually have very little time for themselves.
Give them a gift certificate for a massage or facial.
Even sending a card, a small gift, or flowers is a nice pick-me-up gesture. A basket of snacks and chocolates, fruit and cheese, a bottle of wine, or gourmet teas is a nice gift. Caregivers often feel overwhelmed and unappreciated. Let them know you're thinking about them.
Taking action like the suggestions listed above is better than saying "Let me know if I can help." It's better to offer something specific and follow through on it.

On this Caregivers Day, we should take a moment to appreciate a caregiver. We may need one ourselves one day.

Posted In: General