The New Normal
The New Normal
Written By Laura Allen, President of Sales & Marketing, AHC Ventures, Inc on April 22, 2020
---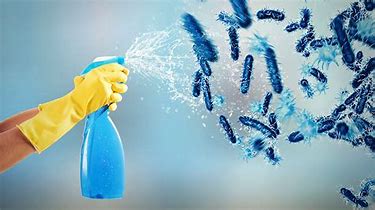 The COVID-19 pandemic is far from over, and yet, many people have carried on as if things are still normal. Things are not normal, and no one knows how long that will take...numbers of infected people are still rising in many states.

We're not aware of any states where chiropractic was shut down, although we are acquainted with some chiropractors who have voluntarily ceased practicing during the outbreak. Massage therapy was shut down by executive order in many states, and still is in the majority. Only one thing is certain: this experience has been a wakeup call for the way we conduct business, and the steps we must take to protect our patients/clients--and ourselves. Old standards need to go out the door.
The New Normal demands that things are going to be more intense. It's up to practitioners to police themselves.

We need to step it up on the intake process, including asking specific questions about exposure to any infected people, whether or not the person has been sick themselves, and if so, were they tested for COVID-19, were they hospitalized, whether they've traveled recently, and so forth...questions that we didn't have to ask a few months ago.

Changing sheets and/or wiping off the treatment table between clients and then doing heavier cleaning once a week, or whatever your previous schedule has been, is no longer going to be sufficient. Some of the advice on various chiropractic and massage websites has been useless...such as "disinfect regularly." No, no, and just no. You disinfect between each and every patient/client--everything that they have touched. If you don't know whether or not they touched it, you assume that they have, and disinfect accordingly.
These before- and after- treatment procedures will add to the amount of time we need in between appointments, so plan accordingly.

There's also the question of wearing masks and requiring clients to wear one as well, and avoiding working near the face. It's a different environment now.

Ruth Werner, Diana Thompson, and Melanie Hayden, respected authors (Werner's Pathology book is now in its 6th edition) and educators, have recorded an in-depth conversation about what changes we can potentially expect to see in the massage and bodywork professions. Chiropractors should find this useful as well. We all touch people for a living. We need to keep the trust of the people we help, and the best way we can do that is to be proactive, and to let them know we are doing everything we can to insure their safety.





Posted In: Business Practice Management