Plan B
Plan B
Written By Laura Allen, President of Sales & Marketing, AHC Ventures, Inc on January 14, 2020
---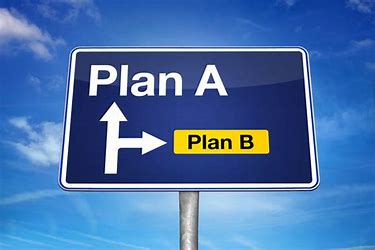 This year, CryoDerm is celebrating 20 years in business. We're grateful to still be going strong, and we're proud that we continue to grow and evolve. Like other businesses, we've had our rewards and our challenges. We make an effort every day to be the best we can be. It's what we expect from ourselves.

Running a business is always both rewarding and challenging. It's rewarding when business is good, cash flow is flowing the right way, your patients/clients/customers are happy and praising you, supplies arrive on time, and the other things all come together that keep things flowing smoothly. It's challenging when you have employee problems and are short on help, have communication problems, like your phone or computer system going down, or have personal issues that can affect your business, like a sick babysitter leaving you without childcare, or being sick yourself. Life happens!
A lot of entrepreneurs open a business and fly by the seat of their pants without a written business plan. Some don't even have definite goals or a mission for their business, but have an "I'm going to be successful" attitude. A good attitude is definitely helpful. So is a good work ethic...to quote Mark Twain, "the only place success comes before work is in the dictionary."

Even if you have the best-laid plans, things happen sometimes. Unless you're independently wealthy and treat your business as a hobby, it's always good to have a Plan B. What would that look like?

One massage therapist I know doesn't have a regular job. She is an on-call therapist for a dozen or more places within a 50-mile radius of her home, including everywhere from chiropractic offices to a ritzy spa to several franchise locations. She's operated that way for over ten years and makes a great living filling in for other MTs who are on vacation, out sick, or otherwise having to miss work. She enables these businesses to keep running smoothly without having to cancel appointments.
When a successful chiropractor I'm acquainted with first started his private practice, he operated without a receptionist or any office support staff. He contracted with an answering service so his phone would always be answered while he was in session, and set up online booking. It only took him a few months to get busy enough to hire office staff. He still uses online booking, and if his receptionist gets sick, he just calls the answering service to take over.

What if your original business plan is for you to see 50 patients a week, and you only get 25? Are you still going to make it, or will you be sweating your mortgage payment? It helps to have a contingency plan. When you're short on appointments, use that spare time to market your business. That could mean anything from updating your website, to sending out a newsletter, or walking down the street and introducing yourself to the other business owners in your neighborhood. Don't just sit there lamenting that business is off...do something to get it!

It's a good idea, even if you do have a business plan, to revisit that every year. If something isn't working, or needs tweaking, don't let it go for years...procrastination is not your friend when it comes to having a successful practice or other type of business. The more quickly you identify an issue, the more quickly you can rectify it. Remember, some people make things happen, some people watch things happen , and some people wonder what happened! Having a Plan B can keep you from being one of the latter.

We wish you a lot of success in 2020.




Posted In: Business